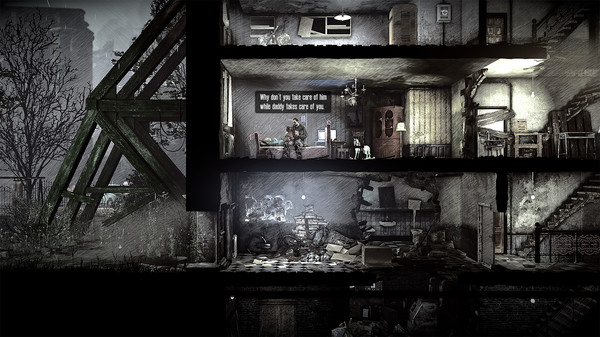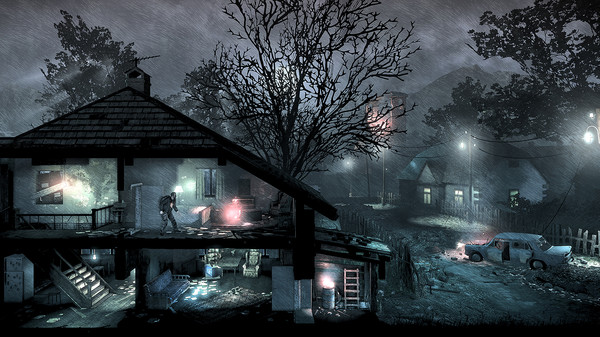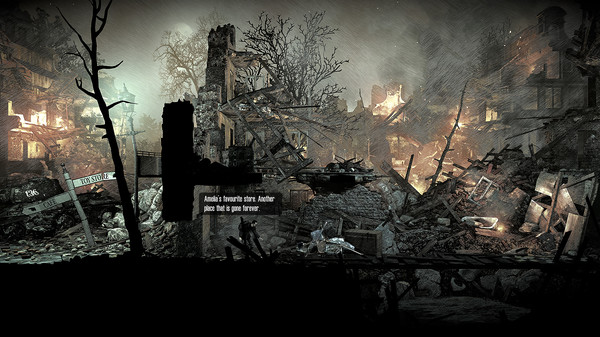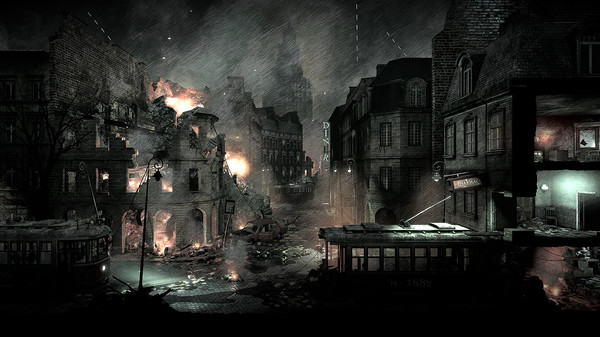 Father's Promise DLC es un cuento original ambientado en el mundo de This War of Mine.
Cuenta una historia de la lucha de la familia para preservar las últimas piezas de la humanidad en tiempos de desesperación y crueldad.
Conviértete en Adán, un padre que intenta salvar a su hija de los horrores de la guerra y abandona la ciudad asediada.
Sigue sus pasos y descubre una historia de amor, odio y sacrificio: las emociones que todos compartimos en los días más oscuros.
DLC ofrece una experiencia nueva y distintiva con mecánicas de juego adicionales y varias horas de juego de reflexión.
También es la apertura de la primera temporada de This War of Mine: Stories.
Idioma: Español
Tamaño: 1,84 Gb
Formato: Rar-Iso
Plataforma: Pc
SO:

Windows XP SP3 (32 bit) / Vista

Procesador:

Intel(R) Core(TM)2 Duo 2.4, AMD Athlon(TM) X2 2.8 Ghz

Memoria:

2 GB de RAM

Gráficos:

Geforce 9600 GS, Radeon HD4000, Shader Model 3.0, 512 MB

Tarjeta de sonido:

DirectX compatible
Haz Click Sobre La Imagen Del Programa Que No Lo Tengas Instalado En Tu Pc Para Descargarlo.