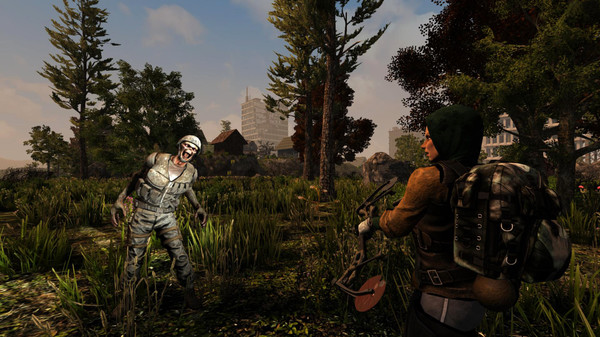 7 Days to Die
ha redefinido el género de la supervivencia, con una artesanía inigualable y contenido mundial.
Situado en un mundo post-apocalíptico brutalmente implacable invadido por los muertos vivientes, 7 Days to Die es un juego de mundo abierto que es una combinación única de shooter en primera persona, survival horror, tower defense y juegos de rol.
Presenta el combate, la artesanía, el saqueo, la minería, la exploración y el crecimiento del carácter, de una manera que ha visto una respuesta entusiasta de los fanáticos de todo el mundo.
Juega el definitivo juego de rol de sandbox de supervivencia zombie que llegó primero.
¡Navezgane te espera!
Idioma: Español
Tamaño: 2,62 Gb
Formato: Rar-Iso
Plataforma: Pc
SO:

WindowsXP (Service Pack 3)

Procesador:

2.4 Ghz Dual Core CPU

Memoria:

6 GB de RAM

Gráficos:

1 GB de memoria dedicada

DirectX:

Versión 10

Red:

Conexión de banda ancha a Internet

Almacenamiento:

4 GB de espacio disponible