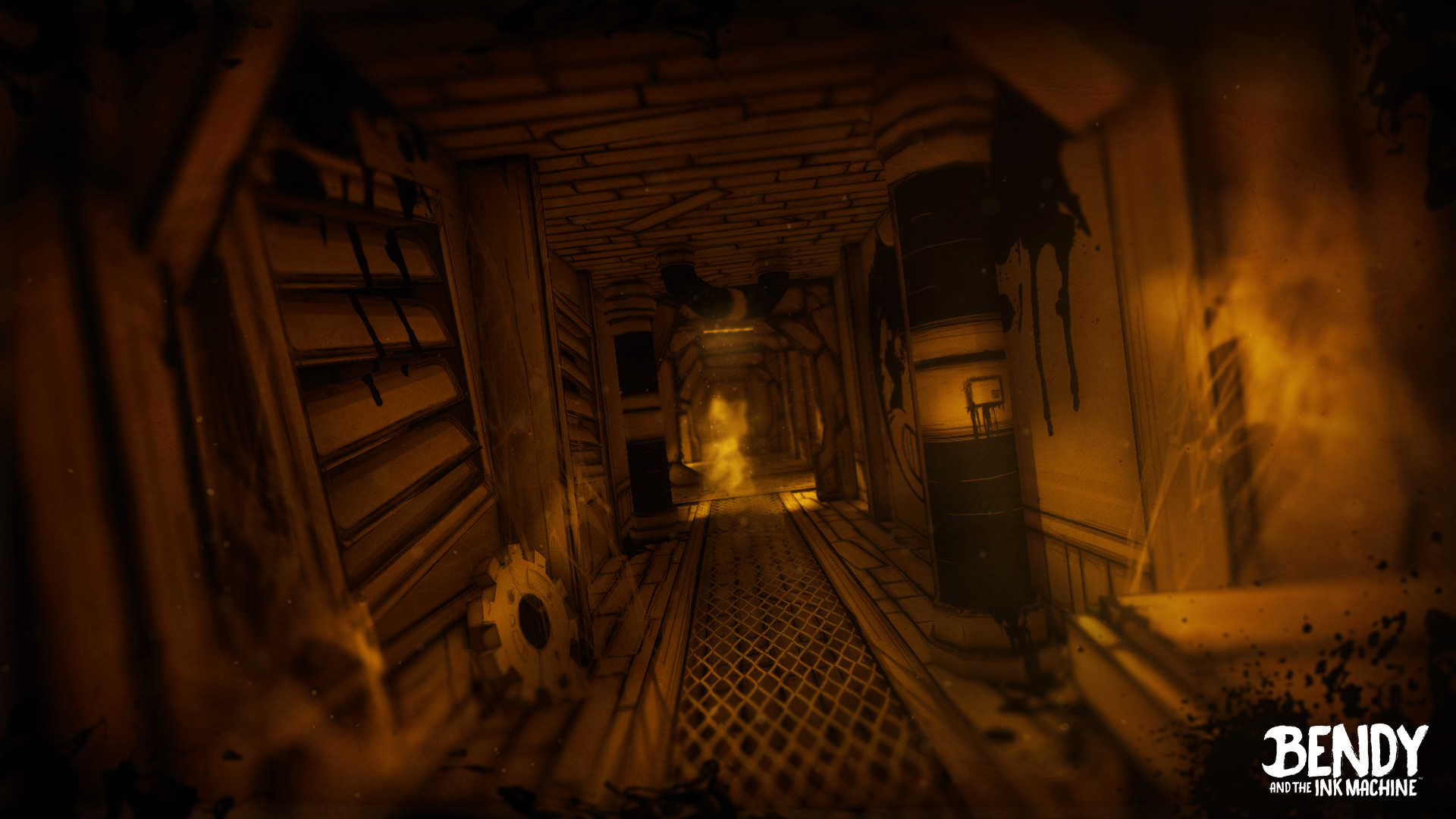 "Bendy and the Ink Machine ™" es un juego de acción y puzzle en primera persona que comienza en los lejanos días de la animación y termina en un futuro muy oscuro.
Juega como Henry mientras revisita los demonios de su pasado explorando el taller del animador abandonado de Joey Drew Studios.
Con giros y vueltas en cada esquina, "Bendy and the Ink Machine" seguramente te emocionará ... y diezmará tu infancia.
Nunca mirarás los dibujos animados de la misma manera otra vez.
Este primer capítulo establece el tono de la aventura por delante.
Resuelve el enigma.
Escape del taller.
Sobre todo, teman a la máquina y sobreviven.
Idioma: Ingles
Tamaño: 1.76 Gb
Formato: Rar-Iso
Plataforma: Pc
SO:

10

Procesador:

32

Memoria:

8 GB de RAM

Gráficos:

4GB Dedicated

DirectX:

Versión 12

Almacenamiento:

2 GB de espacio disponible
Haz Click Sobre La Imagen Del Programa Que No Lo Tengas Instalado En Tu Pc Para Descargarlo.